If you are wondering what you should be investing in, you are in the right place! In our previous article, we discussed whether ESG investing would be the next big thing. It may be here for the long run if it is guided by the sustainable frameworks and aligned asset allocation. Despite the difficulty in assigning a monetary value to some components (e.g. the cost impact of employee turnover), it is still beneficial to add ESG investing into your investment strategy.
As the younger generation of investors are expressing interest in placing their money where their values lie, companies are moving towards generating a positive environmental impact. As such, Exchange Traded Funds (ETFs) and other financial products focused on ESG investing have been offered by mutual funds firms and brokerage firms.
Before we discuss and evaluate the opportunities, here is a brief recap of what ESG investment is.
What is ESG Investment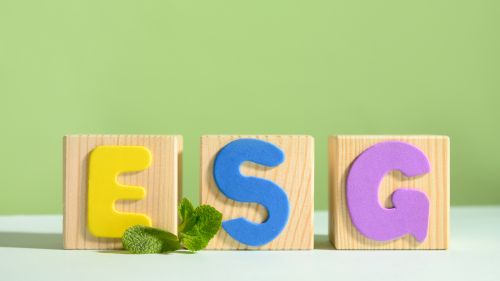 In essence, there are 3 criteria that determine whether a company's operations are aligned with a socially-conscious investors' priorities. They are the non-financial factors: Environmental, Social, and Governance.
Environmental– How the company treats the environment.
Social – How the company treats its stakeholders (i.e. its relationships with investors, employees, customers, suppliers, and the community).
Governance – How the company manages and directs its operations (e.g. non-discriminatory work conditions, accurate and transparent corporate accounts, etc).
Examples of ESG Companies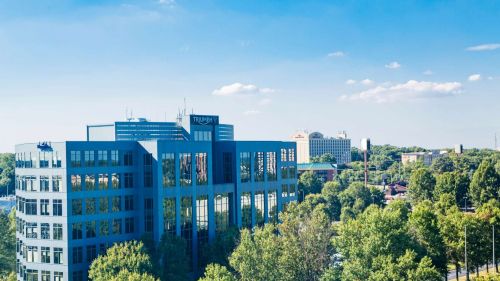 Under the traditional financial framework, the decision to invest is more focused on a company's profitability, even at the expense of environmental pollution and employee exploitation. However, under ESG investing, when we discuss Sustainability efforts, it is more than just using recycled bags for grocery shopping or take-outs. These companies integrate the ESG factors into their corporate processes and decision making.
Here are some companies who are walking the talk:
Software Tech Giant – Microsoft
Microsoft is one of the most prestigious companies in the technology industry. It is founded on, and at the forefront of, innovation. And now, it has taken the lead in ethical technology, social responsibility, and energy management.
In this digital era, digital technologies are responsible for approximately 4% of greenhouse gas emissions, and their energy consumption is increasing by 9% yearly. Microsoft is a good steward of the environment. It aims to operate at 100% carbon neutrality. Besides implementing initiatives to reform its internal operations, it also provides grants to environmental projects outside of Microsoft.
Multinational Automotive Corporation – Stellantis
Being a global company, Stellantis strives to embed ESG into its strategy. It is committed to fight against climate change and to reduce its carbon footprint. Diversity and inclusion is also a part of the company's identity.
Employees, especially women of colour, were honoured for their career, technical expertise, and community achievements at the recent annual Women of Colour STEM Conference. Stellantis' workplace inclusion has also extended to provide non-discriminatory opportunities to employees with disabilities.
Telecommuncations – Singtel
Aspiring to uphold the highest standards of corporate governance, Singtel believes that a set of well-defined policies and processes supports performance and accountability, and protects the interests of stakeholders. A metric used to measure its performance is the review of its community strategy impact on innovation, digital citizenship, community involvement, and safety and health considerations.
Opportunities in ESG Investment
More and more people are seeking wellness and balance in their lifestyles. Likewise, companies are also balancing their business goals and social considerations. Despite being relatively "young", ESG investing is gaining traction with investors. They also have a growing interest in emerging markets. These investment professionals have ultimately proved that being responsible and investing ethically in emerging markets can result in positive returns.
Emerging markets refers to the emerging economies such as China and India, which are transiting into using clean energy sources. China currently accounts for half the global consumption of steel, copper, aluminum, and cement. China also has the largest coal-based power fleet. Asia will take the lead in addressing climate changes, changing the aforementioned issues in China.
A growing number of women investors, especially younger ones, are also narrowing the gender investing gap. Studies have found that they are most likely to align their investments with companies adopting ESG values. These women are bold decision makers. They are willing to take higher risks and lower returns from investing in companies that generate a positive impact.
Ultimately, the growing financial power of women and younger investors will significantly shift how companies react to Environmental, Social, and Governance matters.
Conclusion
The COVID-19 pandemic has impacted the entire ecosystem. And, policymakers have also had a change in priorities. Instead of focusing on crisis management, they have redirected financial resources to support economies. Despite this change in the governments' stance, we, the consumers, can no longer turn a blind eye to environmental issues. We ought to encourage companies to do good alongside performing well. Via ESG investing, we can persuade companies to be accountable. We can also incentivise them to make progress on the Sustainability issues and concerns raised.
Investing in a company with a high ESG rating means you invest in a cleaner, healthier, and more sustainable world. Additionally, as the demands for socially responsible companies increase, ESG funds will also continue to grow; benefitting investors like yourselves.
Start your ESG investing journey by looking out for the usual financial metrics and ESG ratings. For an in-depth analysis, head over to this article.
---
Important notice
---
If you would like to explore ESG investing or would like to seek advice on your personal investment portfolio, get in touch with me at heb@thegreyrhino.sg or 8221 1200, I would love to connect with you.
Stay updated with the latest news and insights, subscribe to my newsletter, and spread the word.