The First Step To Building A Long-term Wealth Portfolio
Intelligent Investing in the Era of Disruption
This online investing course is SFC-Eligible and accredited
by IBF Standards Training Scheme
Marketing Partner: The Grey Rhino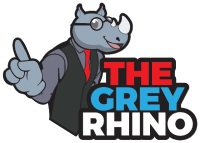 Training Organisation: Unicorn Financial Solution

Organising Partner : Wealth Design Studio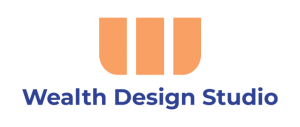 Value Investing Courses for Singaporeans
Learn the fundamentals of value investing from Singapore's financial experts and investment researchers and build your investment portfolio with growth companies.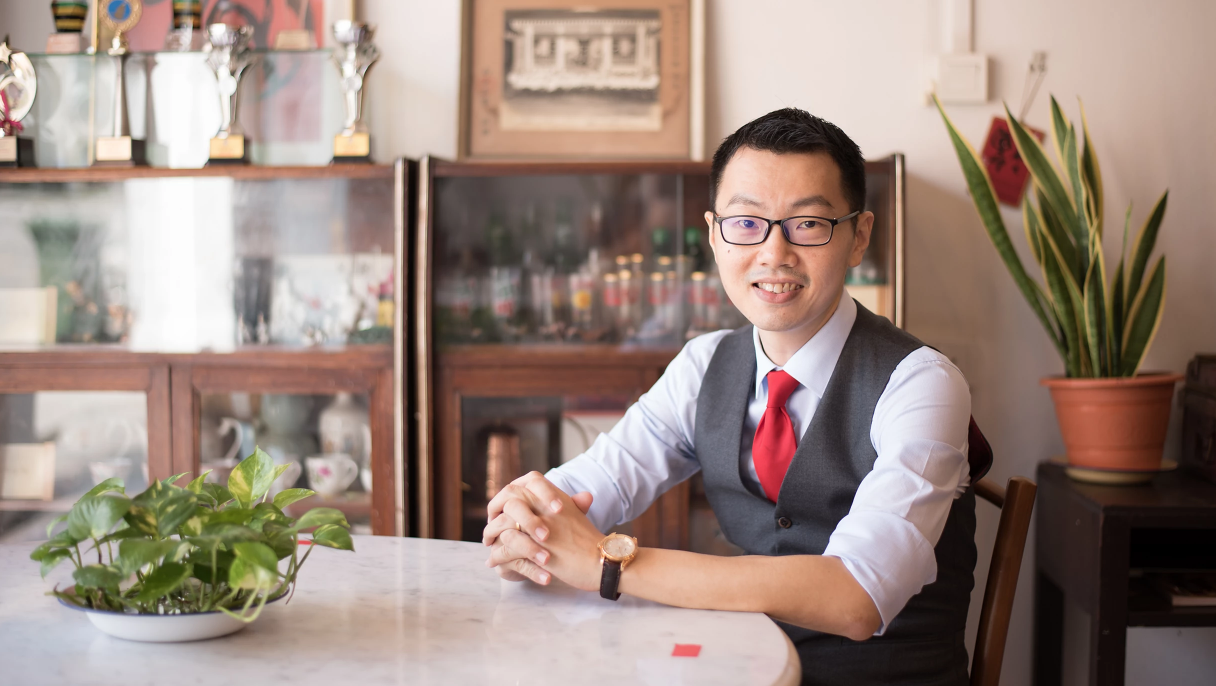 Learn How To Pick Strong Growth Companies with Confidence For Your Investment Portfolio
Designed for beginner to intermediate investors, this is a comprehensive online course that is developed based on more than 20 years of investment research and best practices.
Fundamentals of Investing
Get up to speed with the principles of value investing and learn how its applications have evolved.
Learn how to identify and pick trustworthy stocks. Analyse financial documents and real case studies.
What are Undervalued Stocks
Methods to find undervalued stock to potentially buy low and sell high when the time is right.
Analysing Companies to Invest
Assess a company's financial health and project growth before making investment decisions.
How to invest safely and wisely by scrutinising cash flows for inconsistencies.
Visit past case studies to see return on investments and understand strategies used.
Your investing knowledge will go a long way
Be Guided by Industry Experts
and Investment Researchers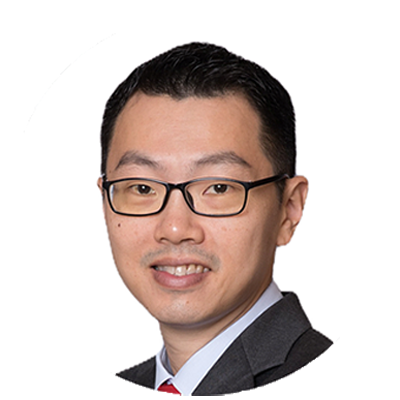 Seow Kek Wee
As the Head of Investment Research and Lead Trainer at Unicorn Financial Solutions, Kek Wee leads a team of analysts in managing assets of over $450M. He is also an avid writer and speaker on the evolving stock market.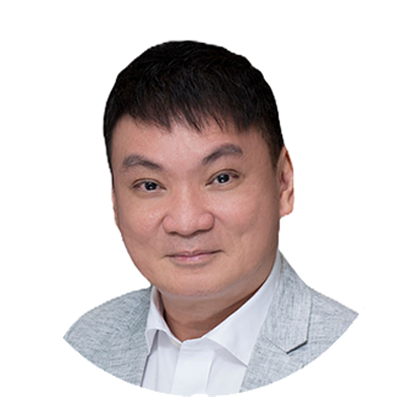 Joe Tan
Over the course of his career, Joe's appointment as Deputy Head of Retail Banking and Head of Training has led him to develop his own unique style of training, one that is thorough and personable at the same time.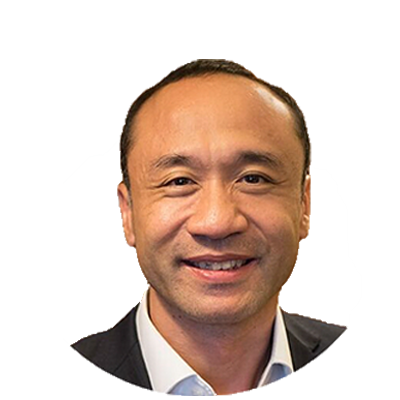 Hermawan Christanto
Serving an investment clientele of 160 diverse professionals, Hermawan works closely with Kek Wee as a Research Specialist and is also known for his lively energy as an instructor in the virtual classroom.
Up to 90% subsidies of your course fee & offset the payable fees with Skillsfuture Credit.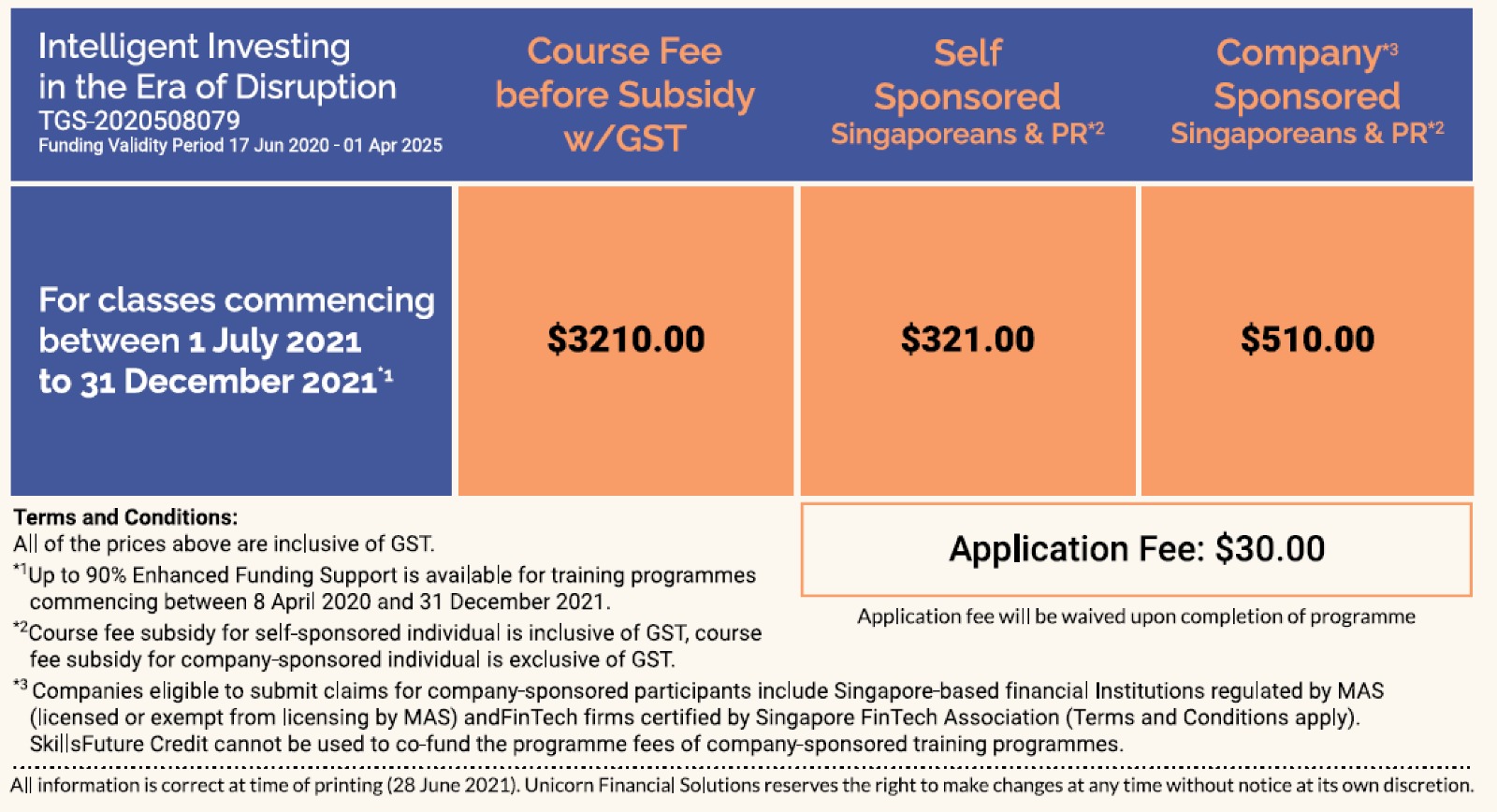 *Full course fee (before subsidies): S$3210
Register Now With $30 Application Fee
*Refundable Application Fee upon completion of the online course
For further enquiries, schedule an email follow-up or
chat with us directly on WhatsApp.